Ships Within 3 Business Days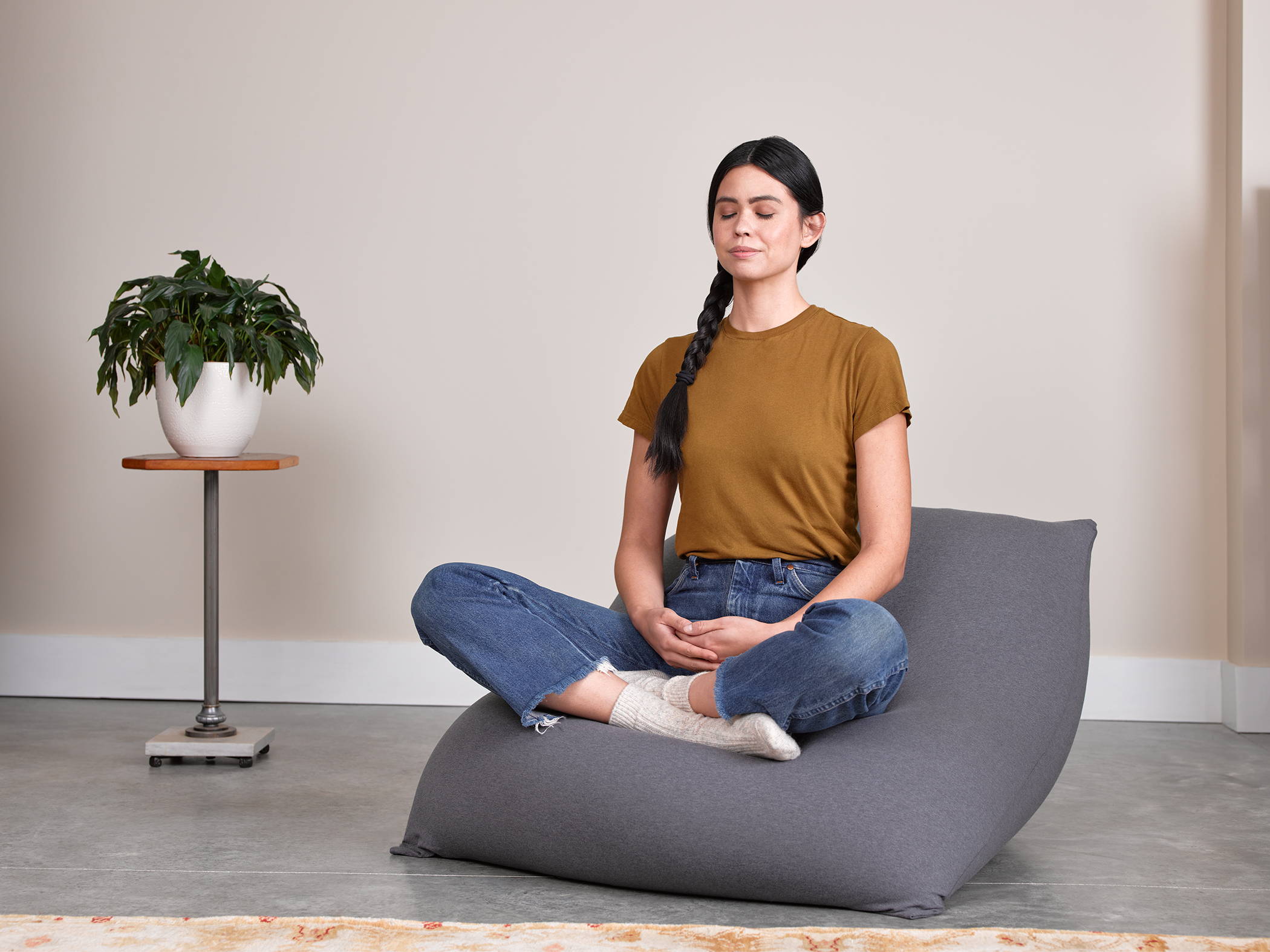 The Only Furniture That Molds To Your Body.
Helping millions all around the world
discover the feel since 2009.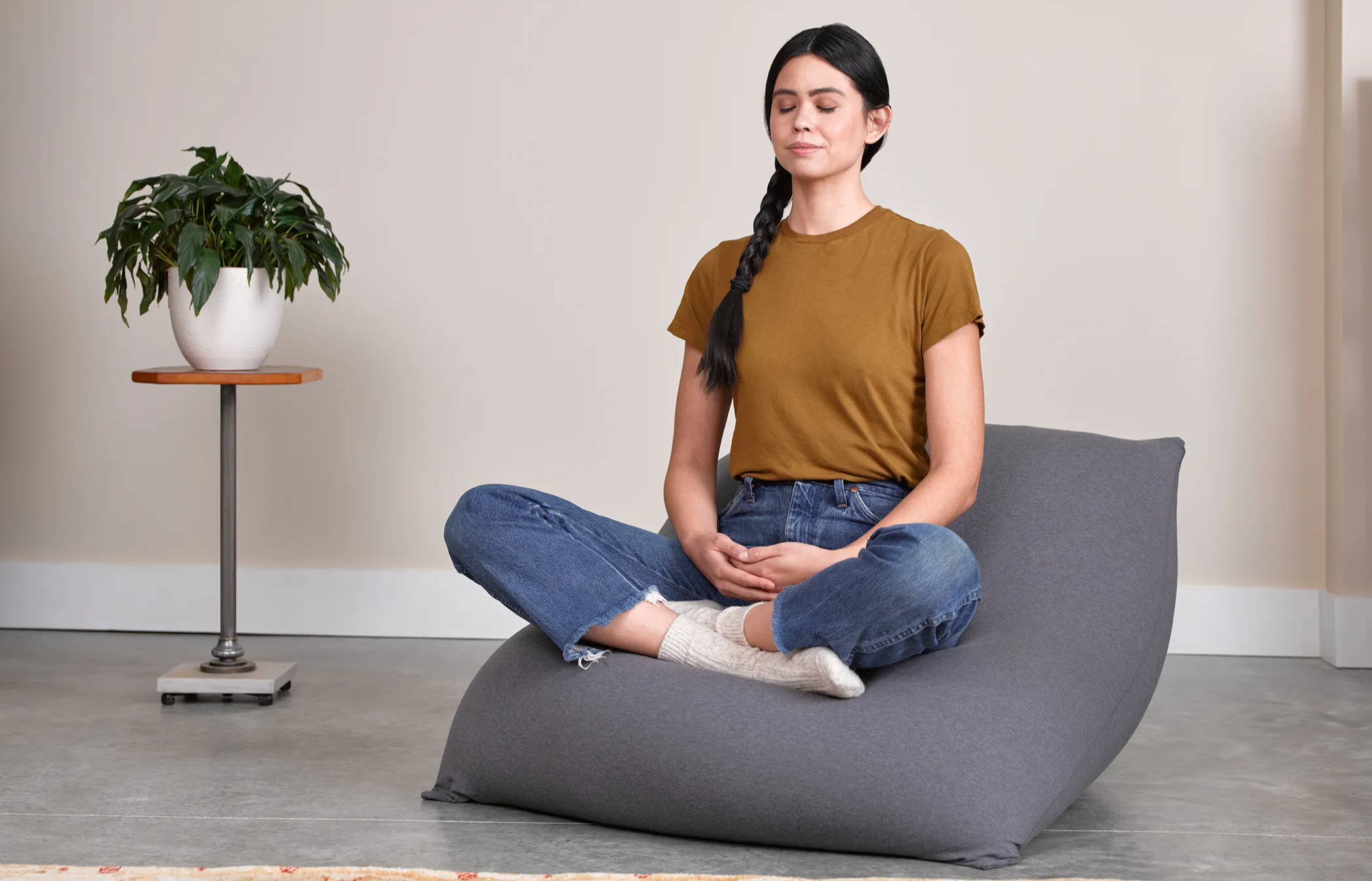 ---

The only patented bean bag with stretchy fabric that conforms to your body.
Avoid knockoffs.

We utilize high-quality materials like no other bean bag globally, with the highest standards.

Assembled By Us Since 2009
Assembled in the Netherlands. We're sold in over 25 different countries for a reason, and are the number one bean bag in North America, Asia, and now Europe.

Exceptional Customer Service
We ship within 2-4 business days, and our in-house customer service team is always around to help. Just shoot us a live chat or email.

What On Earth Is A Yogibo?
Since 2009, we've been helping folks worldwide become more in tune with themselves and their surroundings.
Our mission is to help you discover the feel and start relaxing, working, gaming, or studying in a better way.
---
The only furniture to completely conform to your body with zero pressure points. This feature creates a one-of-a-kind comfort experience and thousands of our customers say this helps them with chronic pains, stress, anxiety, sensory processing disorders and more.
---
Soft, durable, and washable covers. Our covers are even paws & claws friendly for all your pet buddies. Wanna move the party outdoors? All Yogibo furniture can be swapped with outdoor covers at any time.
JUST SOME OF OUR BESTSELLERS
---
Our furniture is designed to work individually or add more pieces to make it even better. Keep adding more as you go!
Space Efficient & Super Lightweight.
---
Our largest individual piece weighs just 18 lbs and goes down from there.
Stand our furniture in a corner, which takes up just 4 sq ft.

"The Best Bean Bags of 2022"
Best Overall: Yogibo Max





---
Thousands of Five Star Reviews
"Totally Worth It - I am very pregnant and have trouble sleeping because my hips are killing me so I tried my sisters Max and slept SO good for the first time in weeks!!! It conforms to your body and relieves pressure points like hips :) I have since bought a max and enjoy actual sleep while pregnant."

Totally Worth It
JAN 05 2022
"We love our Yogibo Max! It's become the favorite chair for movie night:) It's very comfortable and adaptable. Highly recommend."

Amazing For Movie Night
JAN 09 2022
"We've bought many Yogibos -- an assortment of indoor and outdoor -- since the company was born, and we never stop being astounded by the fun and joy we get from them -- people and pets alike. There is no better way to relax then on a yogibo. We just got a double Max and it's a whole new world! The whole family can lounge together - with our dogs -Read more about review stating Yogibos Are BY FAR the Most Loved and Used Seating in the House! and watch tv/hang/read. It's a revelation! Best furniture in the house without a doubt!"
Yogibos are BY FAR The Most Used and Loved Furniture In The House
JAN 03 2022
Frequently Asked Questions
It depends on how you use it, if all you do is sit on a Yogibo, it's going to take years, but if you stretch it out a lot and/or the Yogibo gets good amount of impact by jumping or other activities, you may need to add some refill beads after a year or two.
However, if you really need it or want to make your Yogibo more firm, we do sell refills, and our existing customers get 25% off extra covers for life.
We fill, assemble and ship all of our bean bags and support pillows in the Netherlands with locally made filling.
Fabrics as well as our other products are made in various countries overseas.
All Yogibos are paws and claws friendly!
Lots of four-legged friends are huge fans- just search #yogibo on Instagram to see lots of satisfied pets!
Nope! Many of our customers will have 2 or even 3 people sitting on one piece of furniture without issue.
Pretty cool, huh?
---
Sensory Soothing Furniture and KultureCity®
Yogibos are used in various ways as a sensory product by parents and therapists. Our bean bags provide exceptional proprioceptive sensory input, promoting body awareness and helping to organize the brain for focus and attention. They're especially effective when used for snuggling, pushing, pulling, crashing, or jumping into to provide deep pressure input. Yogibos also serve as an excellent compression tool, conforming to your body and providing calming, uniform pressure. We frequently hear that our customers particularly enjoy how the Yogibo encompasses them – and they're a lot more comfortable than many of the alternatives. Our furniture is even used all around the country in quiet rooms through our partnership with KultureCity® including NBA arenas, libraries, schools, and more.
Many parents and therapists have told us that they use Yogibos in place of more intrusive and expensive OT equipment. Because they are so comfortable and attractive, Yogibos can be integrated into a home's living area. They also reduce work as kids genuinely enjoy using them and being around them!
---